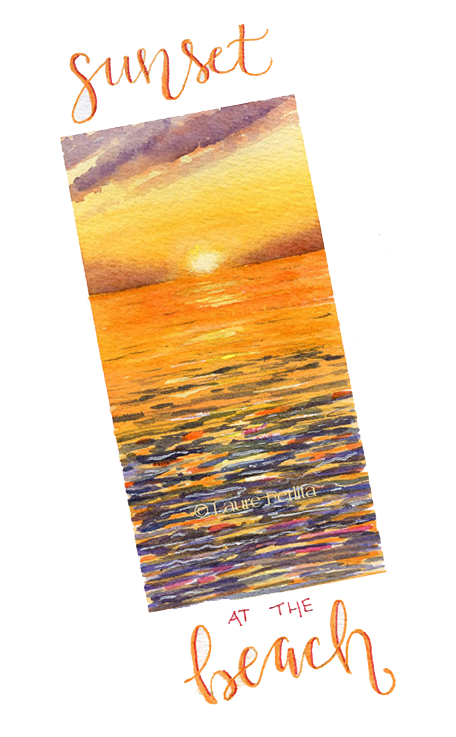 Nature's brilliance can seem daunting to tackle, especially when we're in a race against the clock—after all, how long do we really have before the sun has disappeared below the horizon line? Not long, but I assure you it's long enough!
Capturing all that brilliance on a sketchbook page is well within our reach if we do a few things first: prepare, play, and practice!
There's nothing quite like being in the moment and capturing a radiant image on location. This video demonstration will help you to develop the skills to do just that by helping you to prepare your page and by showing you how to suggest detail, step-by-step, to capture a strong likeness of a Fiery sunset!
Come and join me on learning the steps to capturing those gorgeous, vibrant colors (hint: by using carefully selected pigments) by preparing the page (so that you can jump right in) and then playing (no further explanation needed)! With some practice to build the skills and confidence needed to create a sunset sketch on location, and with access to the class for a year, you'll be capturing beautiful sunsets in no time!
This course covers how to set up the page, using an appropriate watercolor paper, choosing harmonious pigments, how to suggest wave action and the steps to capturing the glow of a Fiery Sunset!
Please Note: This class teaches how to create a sketch in a small format. The techniques used in this video demonstration lend themselves to growing the skills needed to paint on location by creating a small image and suggesting detail. While it is certainly possible to sketch and paint slowly, the style demonstrated does not always translate well when used in a larger painting.