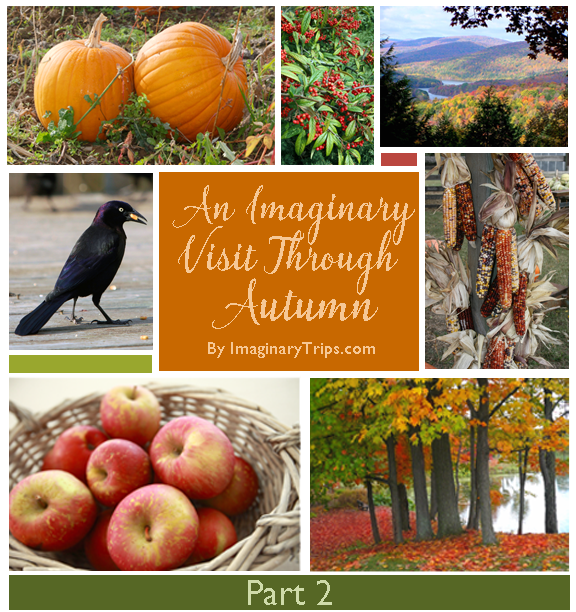 Truth be told, we were having such a great time creating in our Autumn sketchbooks, that I decided to extend the class for another four assignments!
PLEASE NOTE: You do not have to take An Imaginary Visit Through Autumn - Part 1 first. It is recommended if you have never taken an ImaginaryTrips.com class before, but not required. All class assignments are stand-alone with their own materials and each is independent of the others. I may reference another assignment in passing, but it will not inhibit you from completing the lesson.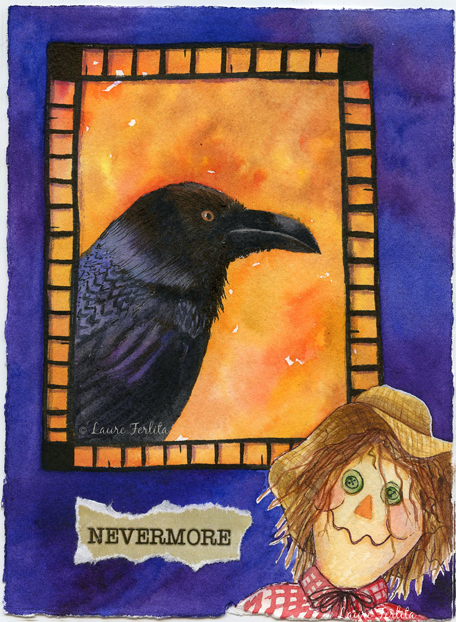 Similar to the first four classes in An Imaginary Visit Through Autumn - Part 1, in this class we'll work to capture Autumn's all-too-brief visit by working on a Quick Sketch page to capture the hustle and bustle of a busy day at the Farmer's Market, we'll add work on adding textures for sketches like a crow's feathers or the straw of a scarecrow, and add extra pieces of paper to our pages to capture unusual subjects as well as to add an entertaining, visual spark to our pages. Lastly, we'll work on memorializing a favorite recipe with our own artwork.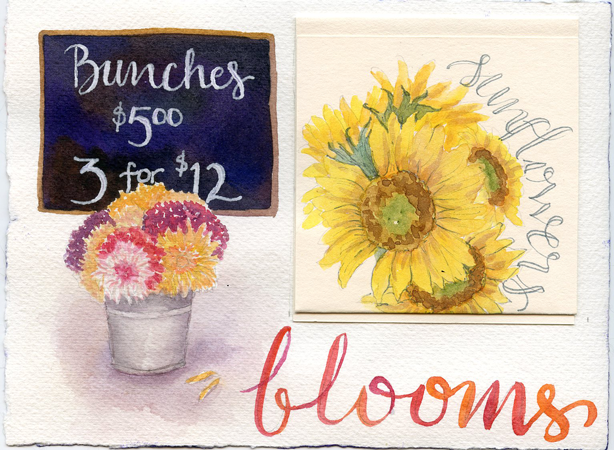 We'll learn the importance of:
• creating convincing texture by using embellishing and exaggerating techniques
• suggesting detail without actually creating it
• creating a Quick Sketch page that ignores ALL the design rules
• use an unifying background color
• making sure we capture what's most important to us
By the time we complete our visit through Autumn, we'll have pages that speak to what we love best about the season and evoke our thoughts and feeling of days too-soon-gone. This class contains 4 assignments.
With nearly two and a half hours of video demos, you'll be able to watch Laure create and use all the techniques mentioned above. In fact, the videos are open for the duration of the class and you can watch them as many times as you wish! Pause the video as you go to paint along side of Laure!