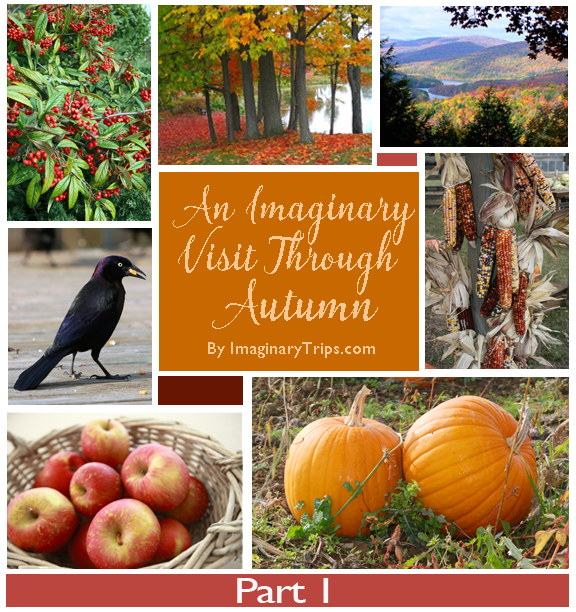 Autumn seems to herald a time for slowing down, for the weather to cool off, and for life to begin to settle in before winter's white mantle is upon us. Whether you are captivated by the brilliant jewel tones, the smell of wood smoke, the cooling temperatures or something else entirely, Autumn brings us gifts that seem to require savoring...before the season is gone all too quickly!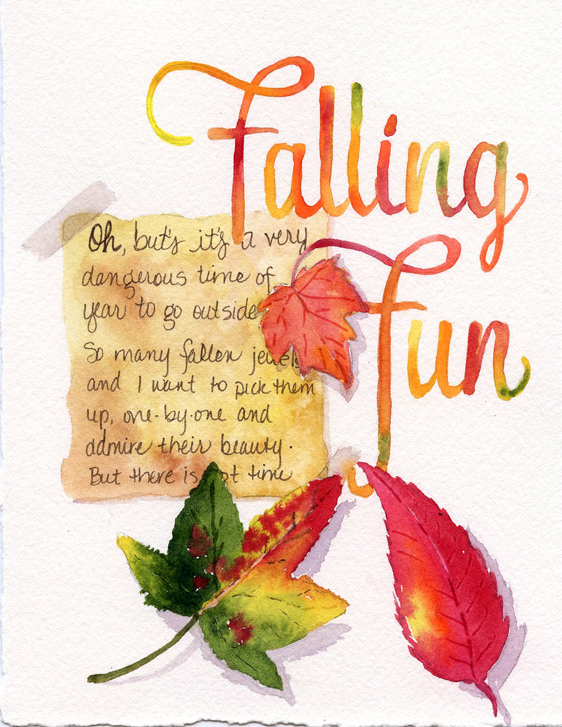 Working in a sketchbook is a wonderful way to capture Autumn's all-too-brief visit so we may enjoy it time and again simply by revisiting our pages. Working on colorful vistas with the oranges, reds and rusts to the last of the harvest's bounty of pumpkins and squash, and so much more, there's plenty to fill the pages.
We'll work on creating colorful landscapes from a distance as well as close-ups of leaves, pumpkins, mushrooms, and pears. What trip through Autumn would be complete without a visit to the Farmer's Market to enjoy the last of Summer's goodies? There might even be a scarecrow or three in there!
We'll learn how to:
capture color, detail and texture convincingly but without the huge time investment
create pages that capture the festival's beauty
simplify a scene down to its essence
eliminate unnecessary detail
Our focus will be a mix of intimate images as well as larger scenes, giving time and attention to creating our "emotional connections." Our visit through Autumn will have 4 assignments.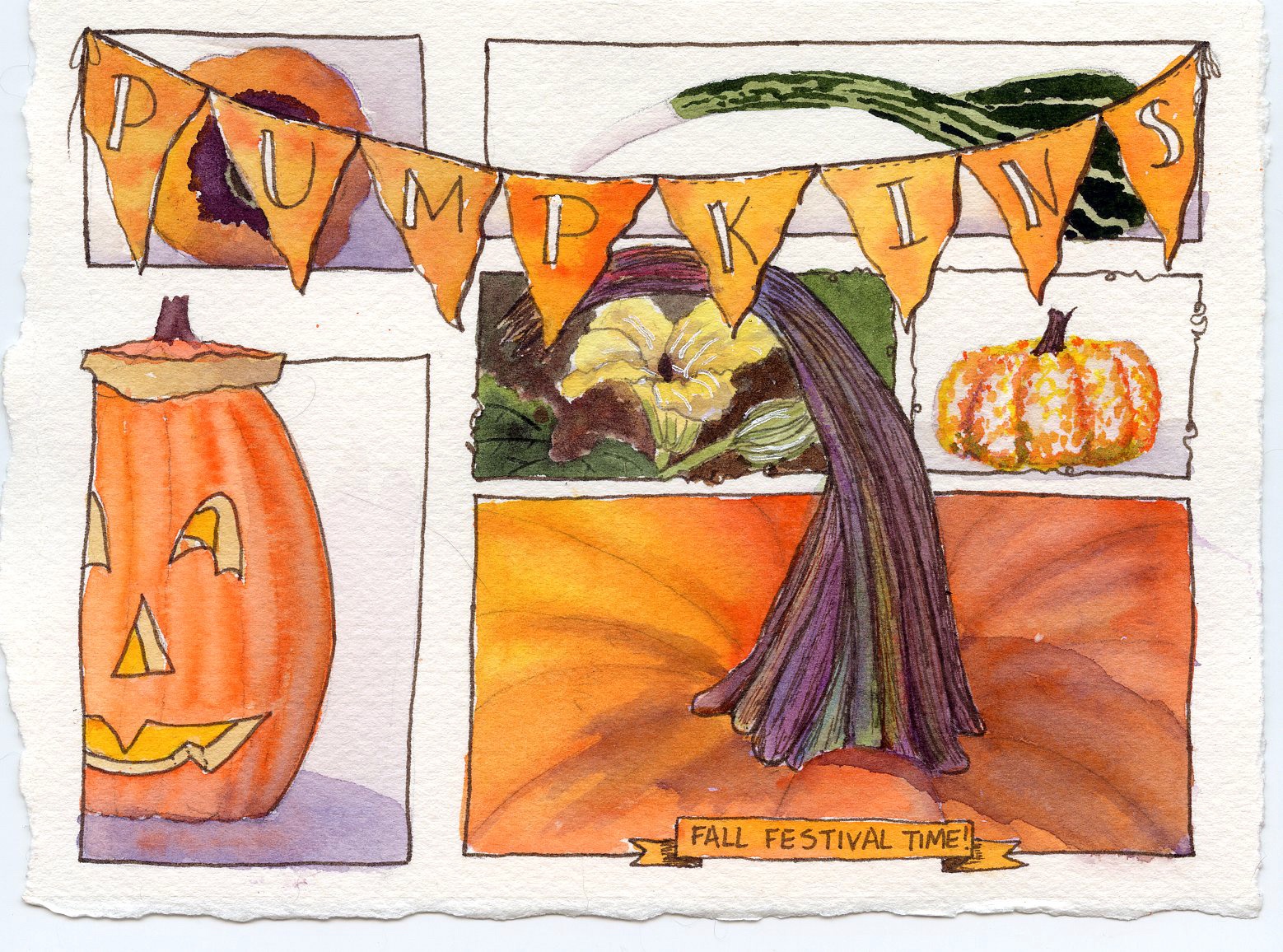 Nearly three hours worth of video demos are provided for all of the assignments so that you can "see" the techniques used. The demos are available for the duration of the class and you can watch them as many times as you wish. You can even use the pause button to paint along side of Laure!
PLEASE NOTE: You do not have to take An Imaginary Visit Through Autumn - Part 2. All class assignments are stand-alone with their own materials and each is independent of the others. I may reference another assignment in passing, but it will not inhibit you from completing the lesson.