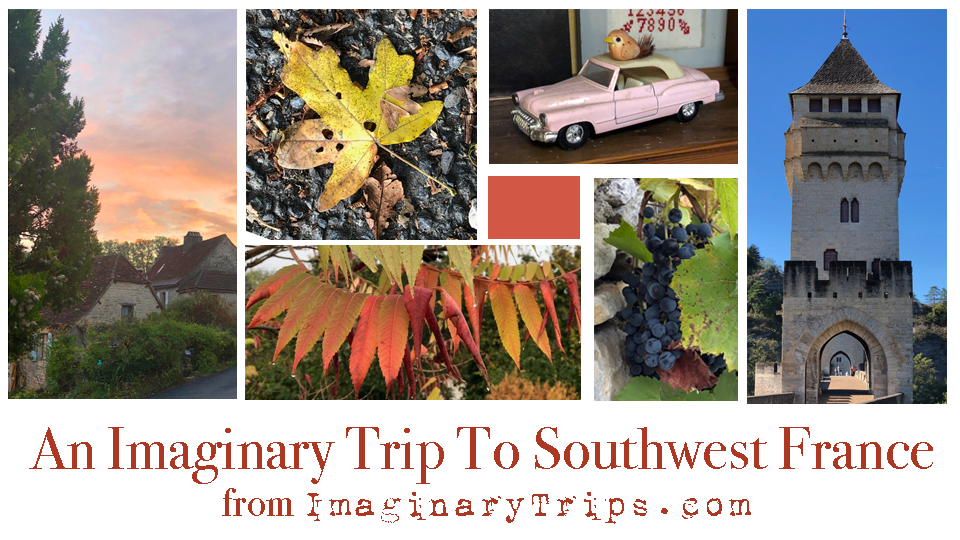 Come and Explore the Southwest of France!
In October 2018, a group of artists and I explored the phenomenal areas of the Lot and Dordogne regions of Southwest France…it was beyond our wildest imaginings! From the larger cities to the small villages, it was a treat for the eyes everywhere you looked. Picnics beside small lakes and railroad trestles to wandering around medieval architecture in the gorgeous city of Sarlat to spending time sitting in the gardens at Le Vieux Couvent, this trip was exceptional in every way. And just in case you would be interested in visiting it for real, I will be return to LVC in September 2019 and you're invited! You can learn more about this ten-day adventure by clicking here.
SHARING MY SKETCHBOOK
In this class, I'm going to be going back to work in my sketchbook to capture more of my trip. It was impossible to capture everything while I was there and many pages are not quite complete. I invite you to join me as I show you how I "tidy" up pages, add more info and capture the essence of the trip without falling into the trap of thinking I have to sketch everything.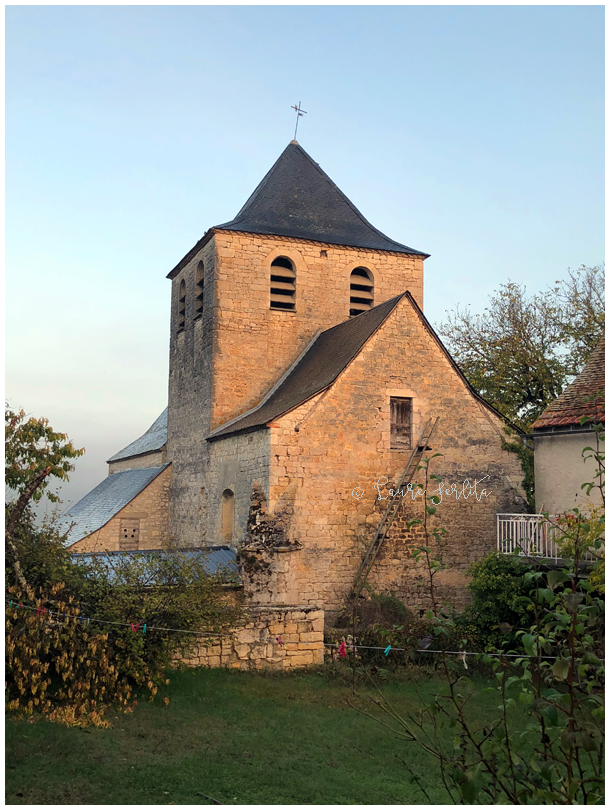 CLASS SCHEDULE
The class will run from April 18th through May 9th. There will be four assignments. One assignment will be posted each week during these dates. The last two weeks are for catching up!
In this class, we will be exploring:
Small towns and villages of Cahors, Castelfranc, and Gourdon
Saint Cirq Lapopie
Sarlat
Frayssinet and Le Vieux Couvent
Taking pages sketched on location and adding "polish" to them
Learning how to create "memory sketches" (from photographs) and sketching them as the same style we would if we were on the street
And a few more surprises!
If this sounds like your kind of adventure, come and join the fun!
The classes are structured to help you build your skills for drawing on location as if we were actually on location.
Imagine stepping off the bus and being told we'll be moving to our next destination in 30 minutes. That means you have thirty minutes to get something down on the page—once you find what you want to sketch! This part of the class is strictly optional. If you just love to draw and paint, you can always ignore the suggested timeframes and create at your own pace.
Video demos are provided for all of the assignments. All techniques are shown so that you can "see" when and where they're used. You have total flexibility as to when you watch the videos once they are posted. The demos are available for the duration of the class and you can watch them as many times as you like. Some "travelers" find it helpful to paint along with the video, pausing it as needed to learn the techniques Laure is demonstrating. Others watch the video and then apply the techniques to a photo reference of their choosing.
The recommended art supply list can be found here.